Jonathan Yen's Page
Today's Date:
---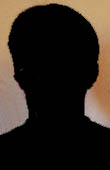 My name is Jonathan Yen, the author of MIDI Genie.


My Chinese name is ÄY§µ«G (Chinese traditional characters, BIG5 encoded), which is pronounced as Yen-Hsiao-Liang in English.



Here are some links of my interest for you to check.

Music - Especially Progressive Rock in the 70's

My favorite three bands are:

Emerson, Lake and Palmer
Pink Floyd
Yes

Science and Fantasy Fictions

Gene Wolfe - the most literary fantasy writer.
(Can't help it! I love both fantasy and classic literature.)

Computing

Programming, Multimedia, etc
---
Special Items
Following these links if you can read Traditional Chinese.
---
My Programs
Check up my program page if you're interested to get some freeware programs made by me.
---
My MIDI Files

For me, hearing is better than watching.
I like to collect MIDI files. I even tried to create some myself.
My MIDI files are absolutely amateur but true 'alternative' music.



Playing Now: Power and Technique


Music from Super Robot War 4, Banpresto. Sequenced by me.

A Short March 2:40
It's a short march, not a LONG MARCH.

A Walk to the Seashore 2:02
Do you like to walk alone?
Revisit to the Compact Hell 1:16
It's a hell on earth, but it's not Doom! :-)
Sorrow 0:31 Mourning 0:36 Waiter and Reaper 2:01
Sad, sad, sad waiter really fears the reaper.
Weird Lives We Live 1:16
You don't think your life is weird? You are simply not one of Us!
Mist in My Eyes 2:00
Another piece full of sorrow.

All MIDI files in this page are works of Jonathan Hsiao-Liang Yen Copyright (C) 1997-1998
---
---
Back to MIDI Genie & EarsNest Home Page